Our Moorhead Nursery
Is Now Open
Hours: Mon-Sat, 8am-6pm
Located: 1991 Main Avenue SE in Moorhead (3/4 Mile North of Mendards)
In Partnership With Big Tree Nursery. Look for the Big Tree Nursery Sign.
The Healthiest Plants and Trees in Moorhead-Fargo Area

Who doesn't love visiting a beautiful garden being surrounded by trees and plants of all sorts. Creating an oasis at home is a common dream of many people. We share that dream and are happy to be able to support you in your mission to create your dream garden!
Our tree and plant nursery has the healthiest trees, shrubs, flowers, and plants in Moorhead-Fargo area. We are conveniently located right off of Highway 94 and SE Main Avenue. Here you can get everything from perennials to fruit-bearing trees or even shrubs if you're looking for some privacy screening around your home or business property line! Come by and check us out. The best part is that if you don't know which type of tree or plant to go with, we'll be happy to help you decide what will work best for your needs!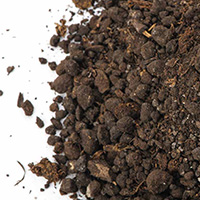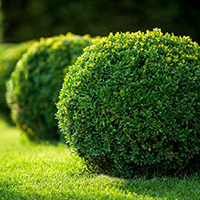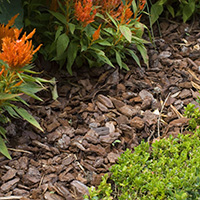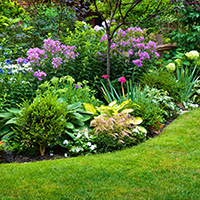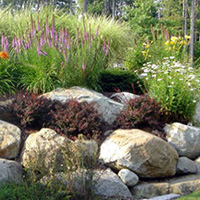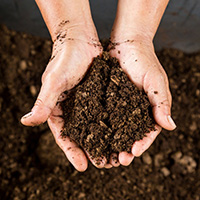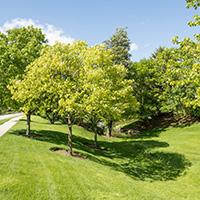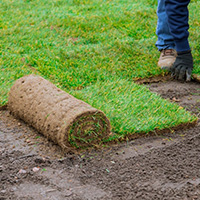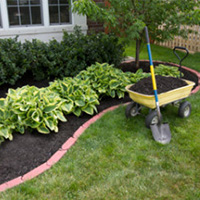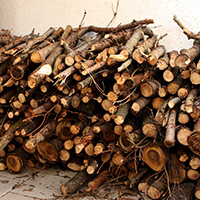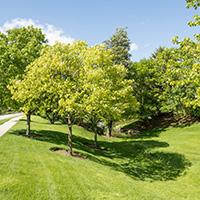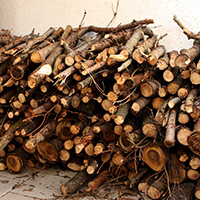 1991 Main Avenue SE
Moorhead, MN 56560
Mon – Sat: 9:00 am – 6:00 pm
Sunday: 12:00 pm – 5:00 pm
Pine and Spruce Trees
**5-10 foot Black Hills Spruces available by special order
Pine trees and spruce trees are a great option for landscaping projects because they grow quickly, so you can enjoy your new tree sooner. These evergreens bring a certain charm to any garden, whether they're planted in rows or in clusters. Pine Trees have needles that grow on the tree, whereas Spruce Trees have needles that grow from branches near the ground. Pine Trees can withstand tough conditions better than other tree species, including drought, salt spray from the ocean, sandstorms and windswept areas with deep snowdrifts.
Maple trees are a beautiful addition to any garden or landscaping project. They have a beautiful, light-colored bark and their leaves make the prettiest shade of red in the fall. Maple trees are deciduous, which means they lose their leaves each year. You can find them in various colors and sizes, and with the right care they will provide you with shade, beauty, and an abundance of flowers for years to come. Your best bet will be to plant maple trees near sidewalks or driveways where they'll get plenty of sun all day long. The branches grow out at an angle from the trunk so it won't take up too much space in your yard either!
Are you looking for a tree that will add beauty and shade to your yard? What if I told you that there's one perfect type of tree that can help solve all of these problems? Arborvitaes are some of the best trees for any garden because they provide fruit, shade and beauty in one neat package. They not only provide great aesthetic appeal, but they also offer shade from the hot summer sun as well as protection from heavy winds. Plus, these trees can grow in many different environments so no matter where you live – arid deserts or wet forests – there is an arborvitaes perfect for you!
Hydrangeas are a great plant to have in your garden. They offer many different colors for you to choose from and they grow well in many different climates. Plus, if you're looking for something that looks nice yet requires little maintenance, then these plants are the perfect choice! The flowers normally come in five colors: pink, blue, lavender, purple/pink mix or white. Most hydrangea plants require 6 hours of sunlight per day but will do okay with 5-6 hours per day as long as they are supplied with water when needed.
Karl Foerster grass is the perfect addition to your landscaping project. It's environmentally friendly, it doesn't require much maintenance and you can enjoy its lush green color year round. It also has a variety of other benefits: It helps with erosion control by holding soil in place and preventing runoff from getting into nearby streams or waterways. It has improved turf quality when compared to traditional grasses because it needs less water, fertilizer and weed killer while still producing a healthy amount of biomass per acre. The roots grow deep into the ground which makes Karl Foerster Grass more drought tolerant than most types of lawns. The blades are long and thin with a deep emerald color that looks great year round.