Fargo-Moorhead Landscaping
We create residential landscapes that you will love coming home to! Our landscaping services are designed to not only be visually appealing, but long-lasting, functional and low-maintenance. We never compromise on quality and provide a guarantee on all of our work.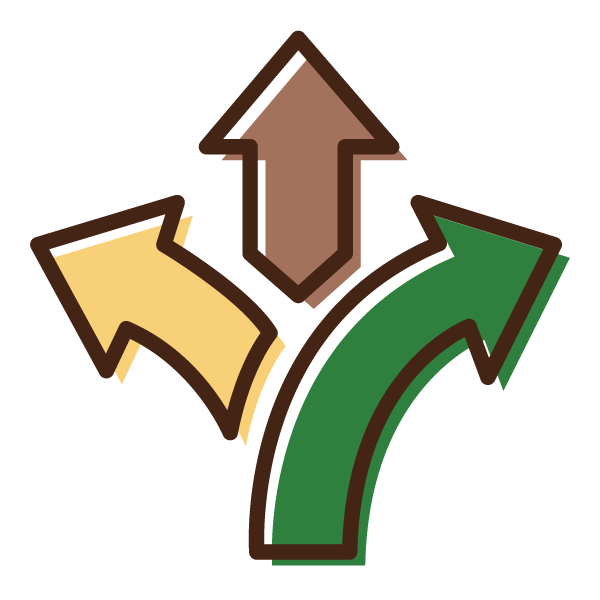 Flexible
There is no job too big or small for our team. We tailor our services so you get exactly what you want; we do our best to accommodate custom and unique landscaping requests.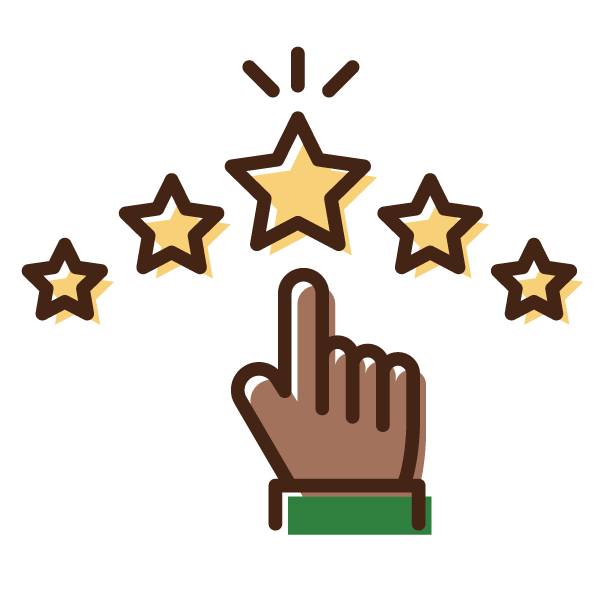 Highly-Recommended
Our clients only have good things to say about us. We have countless reviews just like this one: "Peterson Services did a great job. We could not be more pleased with the professionalism and quality of work they provided. Would definitely recommend their services!"
Take the first step to loving your yard today.

Residential Landscapes
Our team can remove overgrown shrubs, plants, trees, and other structures so we can start fresh in creating a yard you will love. You can count on us to carefully design and seamlessly install your landscaping in Fargo and Moorhead.

Yard Makeovers
Has the landscaping you once loved become run down and overgrown with shrubs and weeds? Let our team bring your yard back to life! We work with your budget to make the yard of your dreams a reality.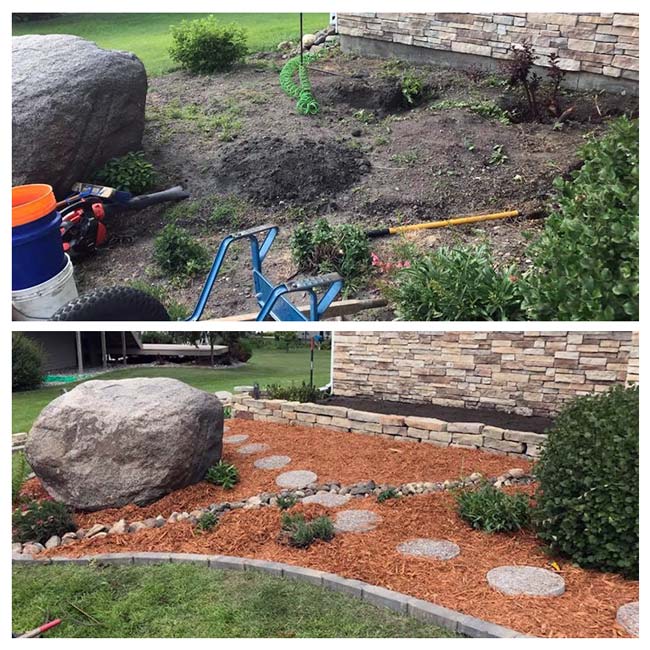 Tired of your 15+ year old landscaping?
Peterson Services is here to make your dream landscape installation come true! Our process is simple, our team is friendly, and our work has a guarantee. Schedule your free, no strings attached, estimate today.
Our team is flexible, responsive and highly-recommended. You don't have to take our word for it, check out the testimonials below.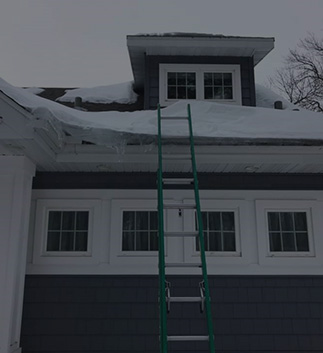 We remove snow from your roof and gutters so you can prevent damage to your home. Our team will shovel snow from your roof with the utmost care leaving no mess and no damage to your property.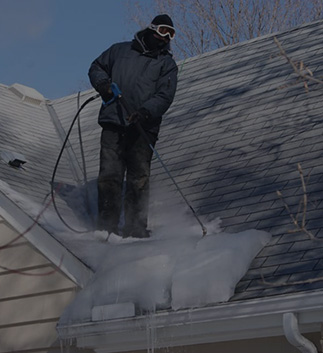 Our team removes ice dams with professional grade steaming equipment that is friendly on shingles. Don't wait until an ice dam turns into leaky walls or ceilings to call our team.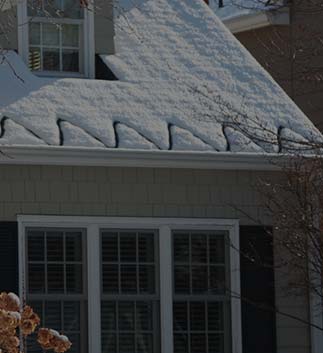 Stop paying for ice dam removal and invest in our commercial-grade heat tape for your roof, gutters, and pipes! Say goodbye to snow build-up, ice dams, and frozen pipes with these ice melting cables. Our self-regulating heat tape will end up saving you money and you won't think twice about the investment. One hard winter and the heat tape pays for itself. Call us for a quote today.
Roof Snow Removal in Fargo and Moorhead
Snow piling up on your roof?
Don't wait until your roof starts caving in or leaking to call our team. In order to avoid ice dams, we recommend your roof be cleared when it collects 6 inches or more of snow. Call us for a roof snow removal service in Fargo to stop worrying about the snow on your roof today.
Is there an ice dam forming on the edge of your roof?
Left untreated, ice dams can cause leaky roofs, wet insulation, and all sorts of other problems. Ice build-up on the edge of your roof needs to be steamed off as soon as possible to prevent further damage. Our team can help you avoid costly repairs with a simple ice dam removal service in Fargo.
Stop Wasting Money! Learn About Ice Dam Prevention with Heat Tape
Ice dams prevent snow melt from draining off of your roof. This allows water to build up behind the dam and leak into your home, causing damage to your home's walls, ceilings, insulation, and more. When it comes to ice dams, you have two options: hire a professional snow removal service to regularly remove snow fall from your roof or invest in snow melting heat tape.
Don't Spend Another Summer Dreading Your Yard! Call Our Team Today!
Do you really want to pass another Summer with old landscaping, a run down yard, and overgrown bushes? Imagine being excited to head outside for a family barbeque. Kids playing ball on the grass. Enjoying a drink on your brand new patio encircled by greenery and flowers. Our team can make that happen, starting with a free landscaping estimate in Fargo!
Call Us Today, We'll Come Assess Your Yard the Next Day, and Provide a Quote within 3 Days